Campus Map
The 20-acre historic campus is also home to several other strong nonprofit organizations (through tenant relationships) that join the Clayton programs to create a dynamic learning and service community focused on children and families.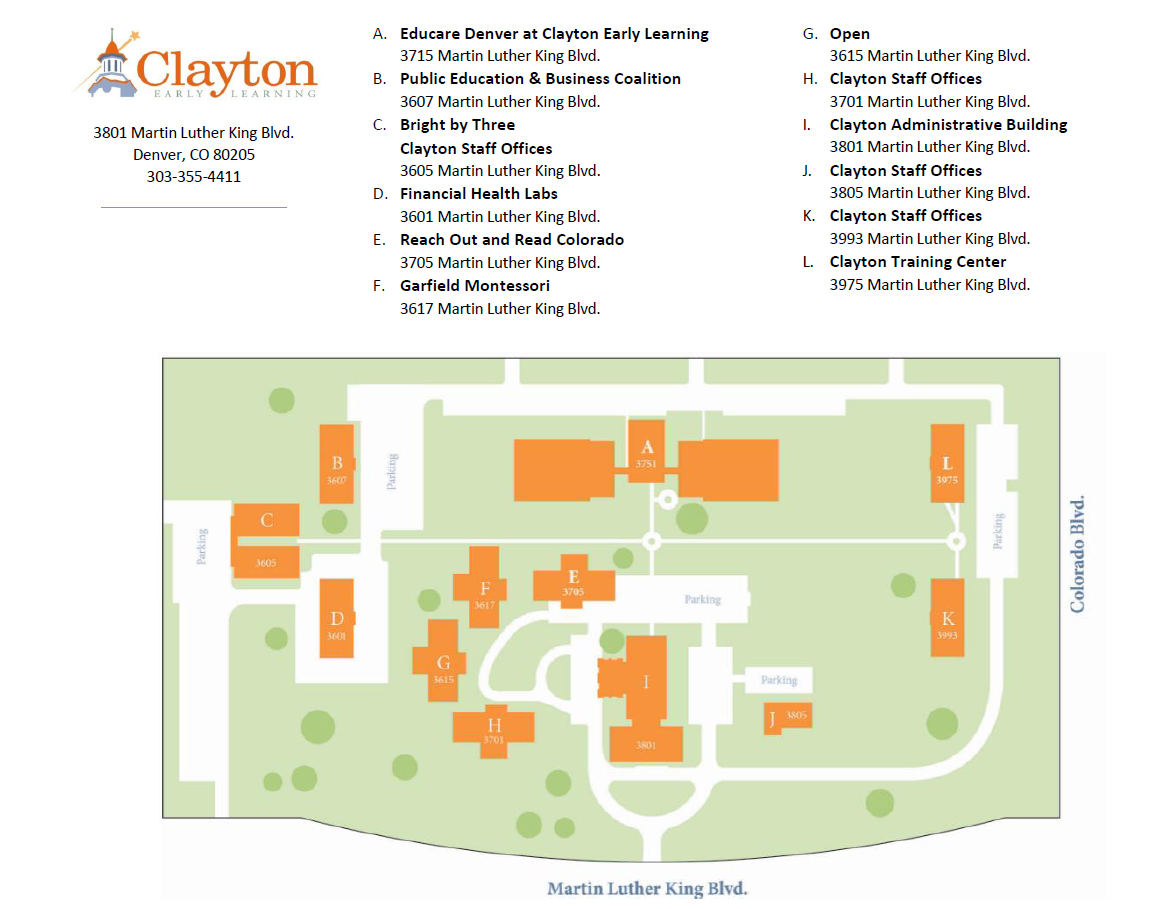 Schedules & Hours
Hours of Operation
Our school is open from 7:30 am to 5:00 pm, Monday through Friday.
To ensure safe loading and unloading, reserved parking is available for parents. The building is secured and entry requires use of a unique security code, which is issued at enrollment and may change from time to time. Visitors must enter the building by ringing the doorbell at the main door and presenting identification.
For information on school closure due to inclement weather, check local news stations (9 News, The Denver Channel, Fox 31), our Facebook page or call the Clayton weather line at 303-355-4411 x 359
School Tours
Prospective families are offered tours at the time of application and can also contact the Admissions Team to schedule a tour.
Individuals, groups and community agencies interested in learning more about Clayton Early Learning should contact our Development Team to schedule a tour.
---