The Innovation Hub
The Innovation Hub at Clayton Early Learning delivers holistic, multi-generational services for every child's well-being, ensuring nutrition, physical health, mental health, and social-emotional health are not only offered but intentionally emphasized as core components of healthy child development. With decades of experience serving children and families, Clayton is poised to take the important steps necessary to further develop our 20-acre campus to the next level. We will create a whole family-centered site that coordinates physical and mental health, food access and nutrition, early education and child development, and career and housing resources for Clayton families and our community, enabling more children and families to thrive.
---
Updates
Events
We Need Your Voice!
We're working to enhance our menu of services for children and families, providing:
Greater access to healthy food
Medical, dental, and mental health services
Early childhood education and development programs
Parenting education and support
Career and housing resources for parents
If you weren't able to attend our forums, you could still participate by filling out a survey! Please take a few minutes to lend your input by 5 pm on Friday, July 29th.
Clayton Early Learning Community Input Survey (Spanish)
Clayton Early Learning Community Input Survey (English)
Announcements
Shine Early Learning has been selected to lead the Community Engagement process for Clayton. As a Head Start and Early Head Start grantee and strategic partner to many community-based early learning providers across the country, Shine brings a wealth of expertise in community engagement and assessment. They aim to deliver inclusive, anti-bias, and rigorous approaches to eliminate the gaps between young children's inherent potential and their achievement in school and life. The process will launch in April 2022. Check back on this page for events and opportunities to get involved.
---
Partners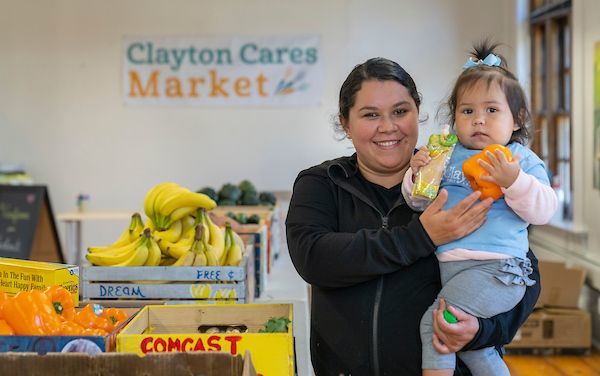 We would like to thank our partners for helping this vision become a reality!
---
Get Involved!
We want to hear from you! If you would like to stay informed on the Innovation Hub, sign up for announcements below or contact one of our project leads.
Hub Leads
Sarah Berkman, Vice President, Development
sberkman@claytonearlylearning.org
Paula Smith, Vice President, Educational Services
psmith@claytonearlylearning.org
Sign up below to receive future updates!