Clayton Cares Market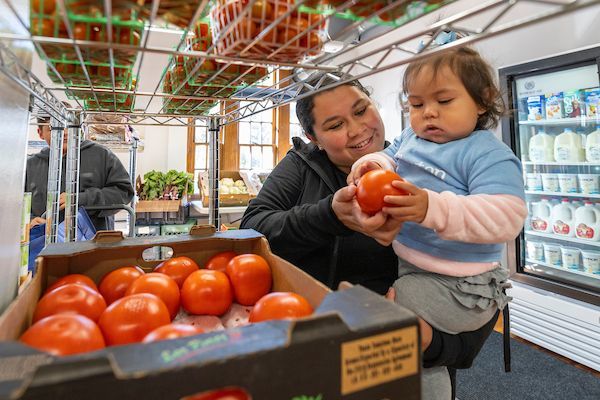 Clayton families are invited to the Clayton Cares Market once a week, where you can fill a bag with nutritious foods and household essentials for your family – at no cost! Typical items you can find include:
Fresh vegetables and fruit
Fresh dairy
Fresh chicken, turkey, and fish
Rice, beans, pasta, and cereal
Cleaning supplies
Diapers and wipes
Personal care items
School supplies, including books and backpacks
Help us keep the market running smoothly!
Please wear a mask when inside the market
Bring back your Clayton Cares Market bag each time you visit
Frozen meat/poultry/fish, diapers, and personal care items are limited to one per family
Children are welcome in the market, please don't leave them in your car while shopping
Please park in a designated parking spot to the west of Bldg. 3601 or east of Bldg. 3607 (see Campus Map below)
Thank you to our partners at Food Bank of the Rockies and We Don't Waste for their continued support. Learn more about becoming a market partner or sign up to volunteer.
---
OPEN ON THURSDAYS
7:30 a.m. to 9:30 a.m.
2:30 p.m. to 4:00 p.m.
Location: 3601 Martin Luther King Jr. Blvd., Denver, CO 80205
Need Directions? See below for a map of our campus.