Clayton's Evolution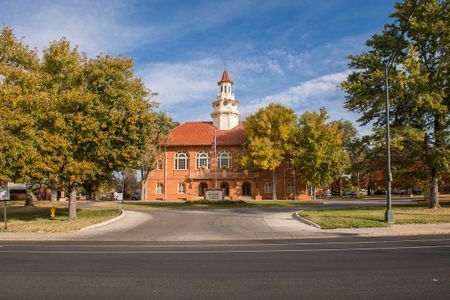 The land we now call home was originally inhabited by the Native Arapaho people. When George Clayton arrived in 1859, Denver was emerging as a young city driven by the quest for gold. Clayton saw an opportunity and established a successful local shop to sell goods and supplies to miners.
When his wife and infant child died in 1861, Clayton focused on his business and civic interests, including supporting the creation of one of Denver's first public schools while serving as a Denver City Councilman. Clayton is now regarded as one of Denver's first philanthropists. 
George Clayton left his fortune to establish the Clayton Trust to build an orphanage for vulnerable white boys. His vision was realized when the Clayton College for Boys opened its doors in 1911 and provided education, shelter, and support to 600 children over the span of 50 years. Over the decades that followed, our campus has undergone a transformational shift from a place that was once limited by racial and gender exclusion, to an organization driven by an ideal of social justice.
It hasn't been a rapid change, and our journey is not complete. With bold humility, we are working to reconcile a past that once contributed to the inequities we are determined to address. Times have changed, and Clayton has changed, but the heart of our mission to serve the children and families in our community is stronger than ever
---
Hover Over Each Year for More Information