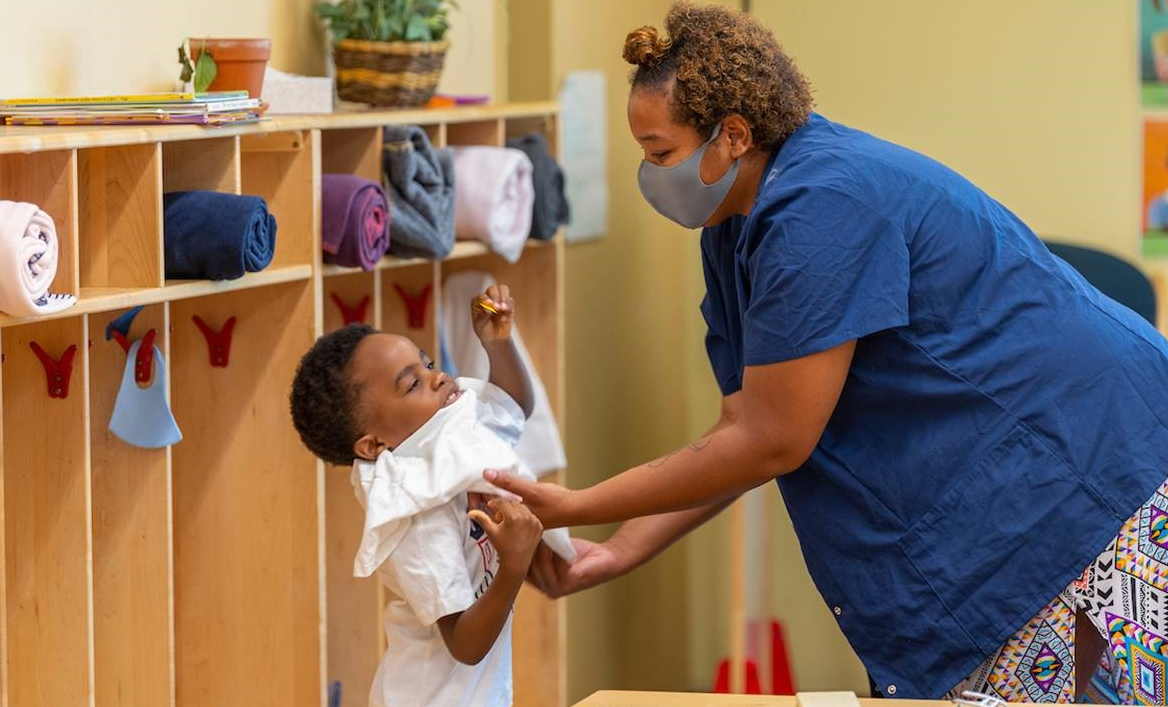 The COVID-19 pandemic has profoundly changed virtually every aspect of our lives, and child care – already a fragile industry – has been thrust into the spotlight. Clayton Early Learning conducted a survey of child care programs across Colorado to learn the impact COVID-19 has had on the field. From May 6 through May 25, 172 providers from 29 different counties across the state - including urban, rural, mountain, and frontier communities - raised their voices about the issues they've been facing.
If we are to ensure the child care sector's long-term sustainability, policy decisions should always be informed by  voices from the community. Clayton urges policymakers at the local, state, and federal level to use these data – and other data being collected from communities across the state – to create systemic improvements throughout the state that increase access to high-quality child care for children and families, and help child care businesses thrive.
Because of the pandemic, many small businesses have had no choice but to close, some permanently. Child care providers, the majority of which are small businesses, were not immune to this reality. In fact, survey results showed that 40 percent of early childhood providers were forced to close for at least some period of time during the height of the COVID-19 pandemic. Constrained by the swift loss of income, these providers were driven to lay off (29 percent) or furlough (18 percent) some or all of their early childhood teachers and staff. 
In order to stay afloat, many providers tried to access local, state, and federal funding – like the Paycheck Protection Program, small business loans, philanthropic support, and unemployment insurance. Some providers were successful in accessing funding – but many were not. Ultimately, 95 percent of respondents to the survey stated that they needed additional funding in order to stay open in the short term, with an average need of $12,545 per month to keep the facilities running. In particular, providers asked that federal stimulus funds from the Coronavirus Aid, Relief, and Economic Security (CARES) Act be used for grants to support early childhood programs in reopening, staying open with reduced income, and accessing the necessary cleaning and personal protective equipment that they need to operate safely.
On June 27, Colorado Governor Jared Polis issued an Executive Order announcing the provision of sustainability grants to assist licensed child care providers with costs associated with the COVID-19 pandemic. Funding will also be directed to early childhood mental health consultants across the state to help providers and families with the challenges they are experiencing due to these unprecedented circumstances.  Governor Polis' order also continues support for providers and families participating in the Colorado Child Care Assistance Program (CCCAP), providing counties with the option to cover parent fees or pay providers for days missed for public health reasons.
Clayton commends Governor Polis, and his administration, for their strong support of the early childhood field and the educators who provide this essential service to our communities.  Parents rely on child care so they can go to work knowing their children are safe, well cared for, and receiving the experiences needed for their healthy development. Early care and learning professionals are helping to raise the next generation while supporting the growth and recovery of our economy. We must not leave them behind.
"Please keep the teachers and programs
as your priorities. By prioritizing the
educators, while also understanding the
impact of programming, you will create
the environment that will allow students
and families to receive the high-quality,
responsive care and support that they need."
- Colorado Child Care Provider
Click here to download an infographic that summarizes how COVID-19 has impacted child care in Colorado.