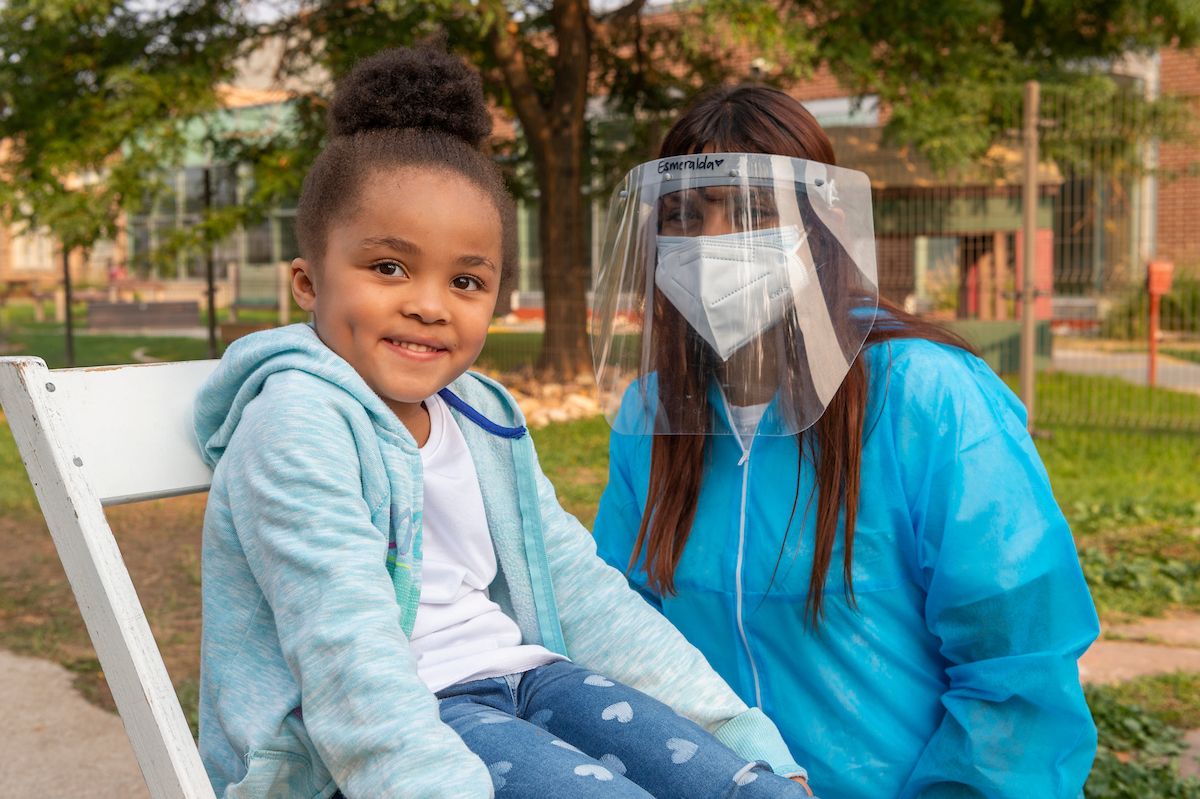 Gary Community Investments' COVIDCheck Colorado and Clayton Early Learning are launching the state's first COVID-19 testing initiative designed to support the early childhood learning community! COVIDCheck Colorado is providing COVID-19 testing to all Clayton Early Learning staff, as well as Clayton enrolled children and their family members, regardless of symptoms.
To maintain the health and safety of the Clayton family, children and families will gain access to testing on the Clayton Campus in Park Hill. Testing will take place every other Friday upon arrival to school in the morning.
COVIDCheck Colorado and Clayton Early Learning have worked collaboratively to design a COVID-19 testing program that reflects the organization's belief that a whole child, whole family approach to the early years is one of the most powerful ways to eradicate societal inequities and create a thriving community. Through this partnership, Clayton hopes to build a statewide and national model for ECE programs to positively impact local public health efforts as well as the economy.
"Throughout the pandemic, communities around the country have a growing awareness that unless the system to care for our youngest children works, no one works," commented Becky Crowe, president and CEO at Clayton Early Learning. "Most of our families and our teachers don't have the luxury of working from home right now. If we put equity at the center, children and families who are economically vulnerable and the essential, early childhood workforce need to be at the front of the line when it comes to accessing regular COVID-19 testing, contact tracing, and an eventual vaccine. This is a moral and an economic imperative, which is why we are grateful for this incredible collective effort."
On Friday, September 18, Senator Michael Bennet joined Becky Crowe and others to announce the initiative and applaud the work being done by COVIDCheck Colorado and Clayton to ensure a safe return to school.
---
Need to get tested? All Clayton enrolled children and their family members can register for a test by following this link.
The next date testing is available is Friday, October 2.