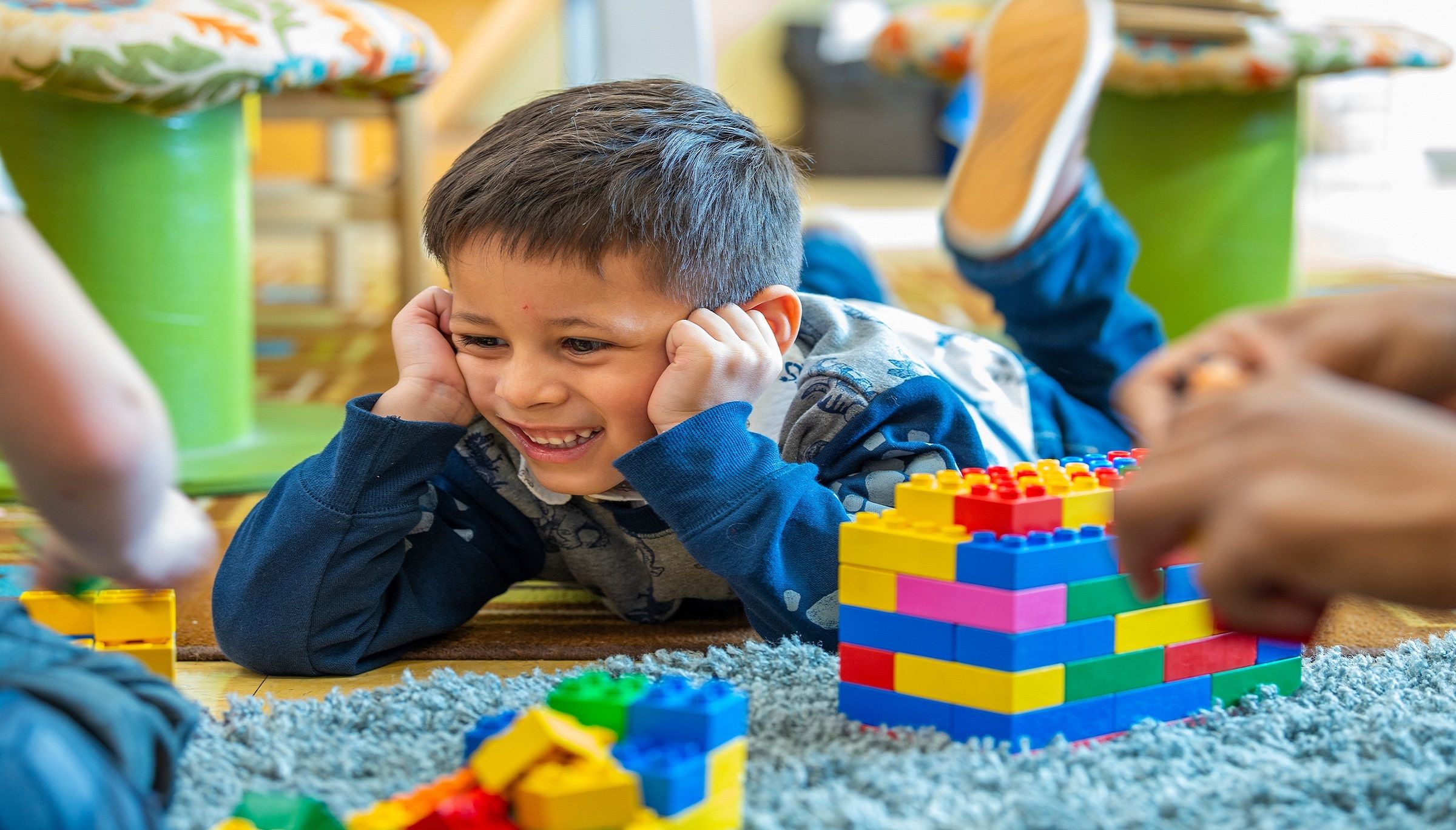 Dear Clayton Parents,
We are reaching out today with news about plans to gradually reopen the Clayton campus and the Educare Denver school. With health and safety as our absolute top priority, we need plenty of time to carefully make changes to many of the ways we usually work at school. To allow time to make these changes, we are planning to start with a partial reopening of the Educare Denver school on June 1, 2020. As our last day for HIPPY home-based programs would have been May 15, and the last day for full-day preschool would have been May 22, there will not be a return to either of these programs until September at the earliest.  
Because of new social distancing requirements that limit classrooms to ten children, we will be unable to open the entire school. In the coming weeks we will be working to determine how many children we can accomodate in this first step.  Next week, we will begin reaching out to year-round families about the availability of slots on June 1. You will need to get back in touch with your CFE within 48 hours to confirm your intention to return.  
We are starting with reopening the school first because we know many of you are eager to get back to work, and rely on Clayton to provide safe and reliable care for your children. When we begin to welcome your children back to school, things will be different than when we left in March.  We must make changes to every part of our typical school day including how children are dropped off and picked up, how we will supply you with the proper protective gear, and teach you how to use it correctly.  During this time, our educational approach will be modified to ensure health and safety precautions. 
Please know that June 1 is our goal and we are working very hard to ensure we can begin to reopen then. However, if new public health concerns develop that would prevent us from safely reopening, we may need to postpone our plans.  
We are so looking forward to welcoming you and your children back to Clayton as soon as possible.  
Kind regards, 
Becky Crowe and Paula Smith
_________________________________________________________
Queridas Familias de Clayton,
Estamos poniéndonos en contacto con ustedes hoy con noticias acerca de los planes de reabrir, gradualmente, el Campus de Clayton y la escuela Educare Denver. Con la salud y seguridad como nuestra máxima prioridad, necesitamos suficiente tiempo para hacer cambios cuidadosamente en muchas de las maneras en que trabajamos regularmente en la escuela. 
Para dar tiempo para poder hacer estos cambios, estamos planeando iniciar la reapertura parcial de la Escuela Educare Denver el día 1 de Junio del 2020. Como nuestro último día para los programas basados en el hogar HIPPY sería el 15 de Mayo, y el último día para el programa de día completo de preescolar sería el 22 de Mayo, no habrá un regreso a clases de ninguno de estos dos programas hasta el mes de Septiembre como muy pronto.
Debido a los nuevos requerimientos de Distanciamiento Social que limitan los salones de clases a un mínimo de diez niños por salón, no podremos reabrir la escuela en su totalidad. En las próximas semanas estaremos trabajando para determinar cuántos niños podemos acomodar en este primer paso. La próxima semana, nos estaremos poniendo en contacto con familias que asisten todo el año para ver la disponibilidad de los espacios para el mes de Junio. Ustedes deberán ponerse en contacto de nuevo con su CFE en las próximas 48 horas para confirmar su intención de regresar. 
Empezamos con la reapertura de la escuela primero porque sabemos que muchos de ustedes están impacientes por regresar a sus trabajos, y dependen de Clayton para que les provea la atención segura y el cuidado confiable para sus hijos. Al regresar a la escuela la bienvenida a sus hijos será diferente a cuando salimos en Marzo. Debemos hacer cambios en cada manera de como era un dia normal anteriormente, incluyendo cómo los niños son entregados y recogidos, les estaremos proporcionando el equipo de protección adecuado, y además les estaremos enseñando como deben de usarlos correctamente. Durante este tiempo, nuestro enfoque educativo será modificado para garantizar las precauciones de salud y seguridad necesarias. 
Por favor tenga en cuenta que reabrir la escuela el 1 de Junio es nuestra meta principal y estamos trabajando arduamente para asegurarnos de que así sea. Sin embargo, si surgen nuevas preocupaciones de salud pública que no nos permitan reabrir de manera segura, cabe la posibilidad de posponer nuestros planes.
Estamos deseando darles la bienvenida a ustedes y a sus hijos de regreso a Clayton lo más pronto posible.
Muy atentamente, 
Becky Crowe and Paula Smith