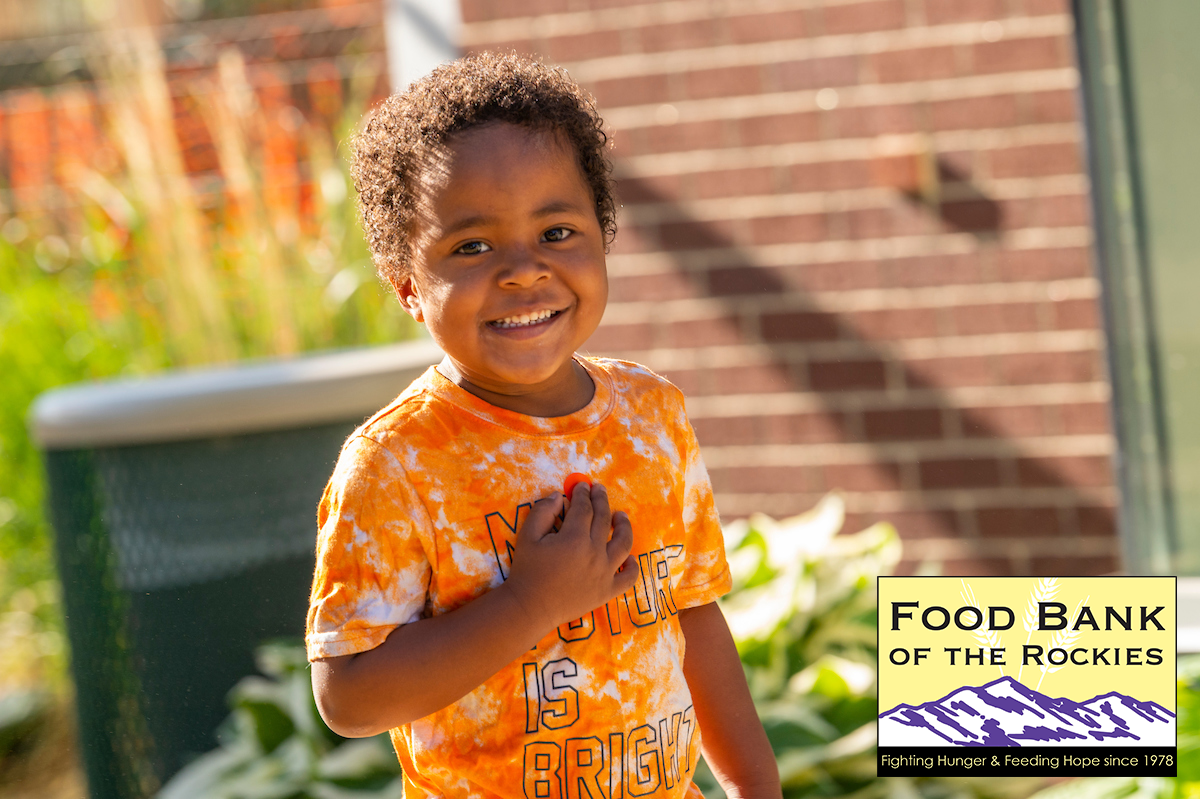 When COVID-19 hit in March 2020, and Clayton children and families were faced with increased food insecurity, Food Bank of the Rockies was immediately there to help. As a valued community partner, the Food Bank of the Rockies began providing non-perishable food items for Clayton families as part of the Clayton Cares initiative. Now, more than a year later, the food bank is still providing vital support to help ensure that the families Clayton serves do not go hungry.
Established in 1978, the Food Bank of the Rockies is the largest hunger-relief organization in the Rocky Mountain region.
"When you visit the warehouse off of I-70 and Havana, you immediately see and feel the magnitude of the food bank's impact," said Clayton Grants Manager Patty Keck. "Truckloads of food donations are coming in from all types of suppliers, and cars, trucks, trailers, and vans are quickly loaded to deliver food to local food pantries and programs like Clayton Cares. It's a non-stop bustling cycle that helps ensures that the food needs of families across Colorado are met."
Surprisingly, huger currently affects one out of seven people in our community. The Food Bank of the Rockies works with more than 800 hunger-relief partners in Colorado and Wyoming, and a corps of 18,000 dedicated volunteers to help address this challenge.
Providing more than a million meals every week on average, the Food Bank of the Rockies does more than provide food – it provides hope.
Clayton is proud to partner with Food Bank of the Rockies to help address the food insecurity crisis in Denver.  To learn more, about the food bank and its programs and partners, go to: https://www.foodbankrockies.org.