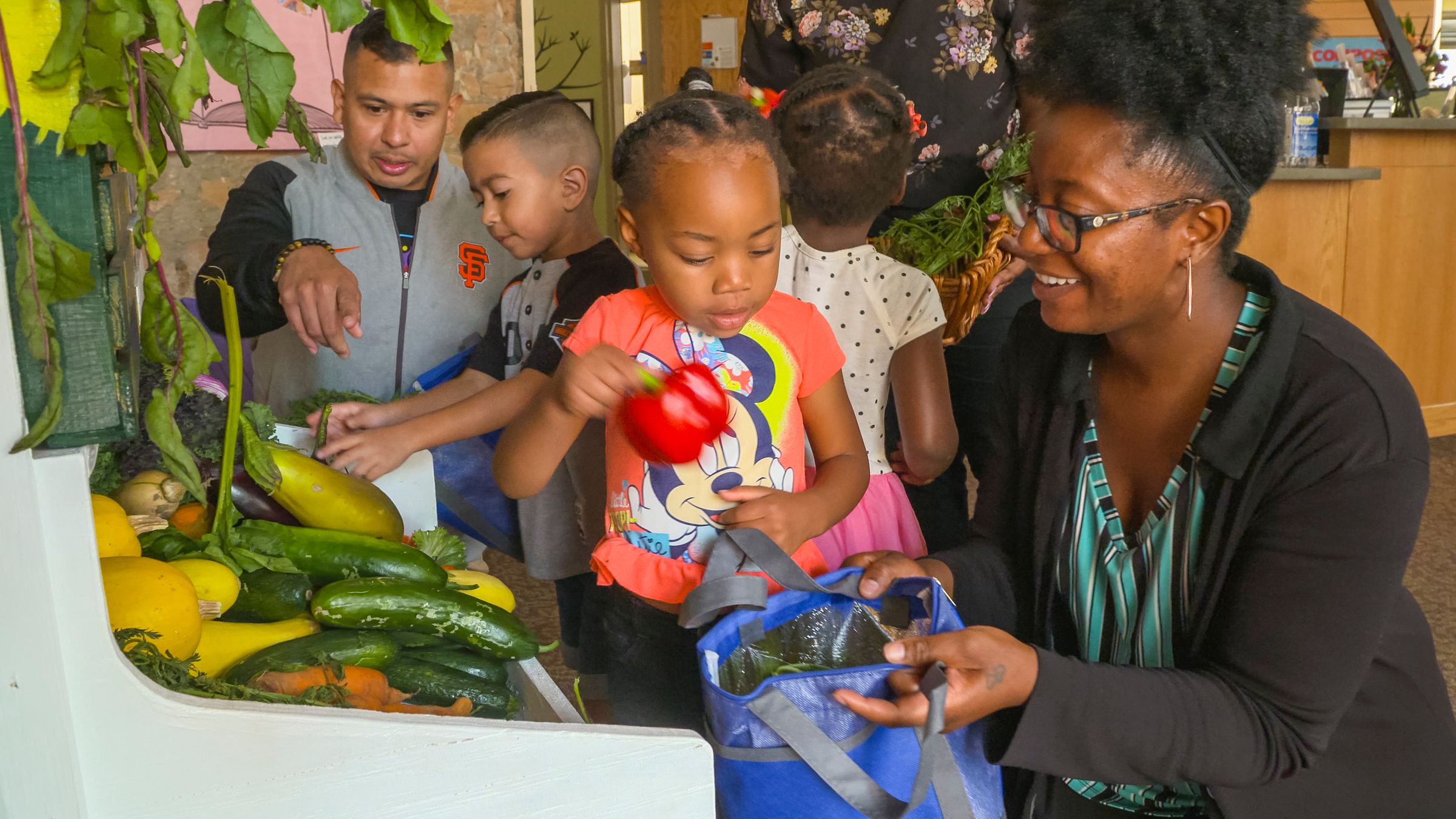 Friends of Clayton,
I hope this note finds you and your loved ones safe and well. While we're all adjusting to this unprecedented moment in history, I wanted to reach out to tell you about how we're shaping a new normal at Clayton.
Clayton is a lifeline for vulnerable children and their families, which made our decision to temporarily close our school and programs particularly wrenching. The services we provide to children and families are not a privilege, but a necessity. When operating under normal conditions, our children get 80% of their weekday calories from our homemade meals. Families receive diapers, formula, and prenatal visits. Children experience a rich learning and development experience on our campus and our home-based and community-based teams takes those experiences and brings them to the homes of our Clayton families and to community partners around the state. Both children and their caregivers receive mental health consultations, a critical service, perhaps now more than ever.
This crisis has demanded new levels of innovation to ensure continued delivery of these critical services to our families. Now working remotely, Team Clayton is doing just that, while also illustrating a profound truth about humanity – that we have a deep need for connection. Our teachers and child family educators have been busy connecting with each of our families with creative ways to support both child development and education, as well as ensuring their basic needs are met. Teachers are conducting circle time each morning via video, and sharing that this joyful start to the day is providing inspiration and needed normalcy. And, we are working closely with numerous agencies and partners to connect our families with vital resources, as well as other social services.
In addition, we have brought our expertise to bear, participating in conversations and coalitions with many of our partners locally and nationally, to address challenges around emergency childcare for essential workers, effective mobilization of food, formula, and diaper distribution, and raising awareness of the ongoing critical issues facing the early childhood workforce which have been exacerbated during this ordeal.
Disruption, like what we are experiencing now, can lead to hopelessness and despair, and it can also fuel innovation. If we dare, this upheaval could open doors of opportunity to rethink how we solve problems that have plagued our education system for decades. Instead of incremental improvements to a fundamentally flawed system, what if, as we begin to emerge from the day-to-day crisis response, we were able to seize upon this moment as an opportunity to tackle the inequities that our children and families face, and that impact our early childhood workforce, every day? 
With creative thinking, and a collective commitment to diversity, equity, and inclusion, we are meeting the extreme challenges that are immediately in front of us, while also pushing ourselves to consider what longer-term, systemic responses can grow during this extraordinary time.   
While much remains uncertain, Clayton's commitment to deliver high quality education and wraparound supports for hundreds of children and their families here in Denver and in communities around Colorado is unwavering.  If you would like to help us support our children and their families, here are a few ways to contribute:
1.  Donate directly to Clayton Early Learning and visit this link to Support Clayton Families or send a check to Clayton Early Learning, Attn: Development Department, 3801 Martin Luther King Blvd, Denver, CO 80205. We are still receiving and processing mail on a weekly basis.
2.  Send gift cards in $25 increments from establishments like Amazon, Target, Walmart, Safeway, and King Soopers. These cards will be given to our families in need of budget relief.
3. Clayton is also organizing food and school supply distribution. If you are interested in helping with this effort or if there are other ways you'd like to support our families during this time, we'd love to hear from you. Please feel free to reach out to us at HelpClayton@claytonearlylearning.org.
Thank you for your ongoing support of our mission at Clayton; it is needed now more than ever.
Sincerely,
Becky Crowe
President & CEO