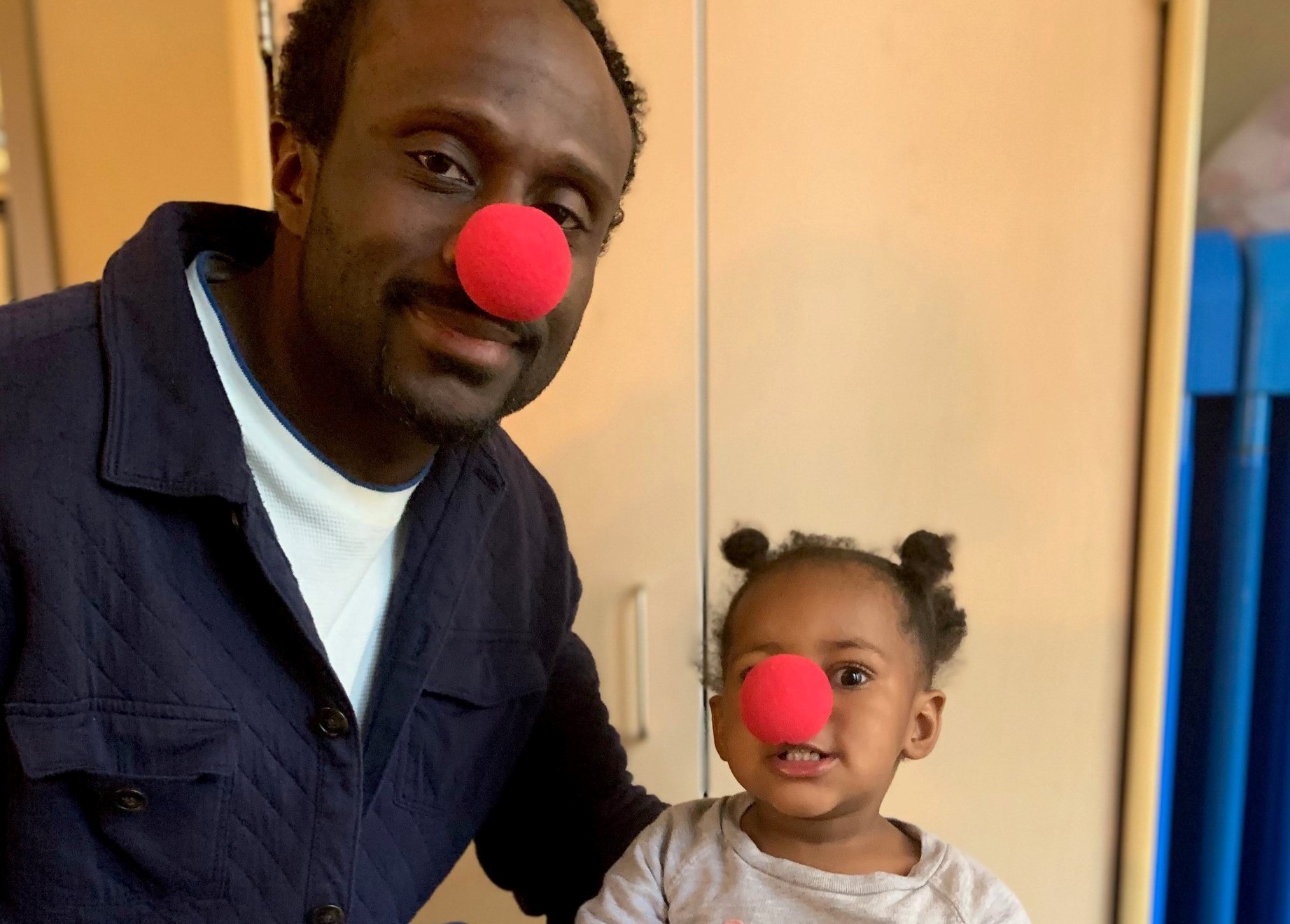 Red Nose Day is May 23 and is a campaign with the mission to end child poverty by funding programs that keep children safe, healthy, and educated - programs like those offered through the Educare Learning Network!
In 2018, the Educare Learning Network received a Red Nose Day grant that is benefiting Educare Denver educators as they help children increase interactive talk and shared reading. The grant is funding the use of LENA Grow in four Early Head Start classrooms. 
The Red Nose grant also is supporting our renewed focus on the Clayton Fatherhood Committee, which is strongly engaging dads in the school and in their children's educations. 
"Being a part of the Fatherhood Committee reminds me that I am not alone. I share experiences with other [Clayton] dads and we remind each other that what really matters is being with our children and talking and playing with them," said Clayton Father George Davis.
Red Nose Day grant funding also helped send two Educare Denver teachers to the Educare Learning Network Annual Meeting in April 2019.