The Environment Rating Scales Project at Clayton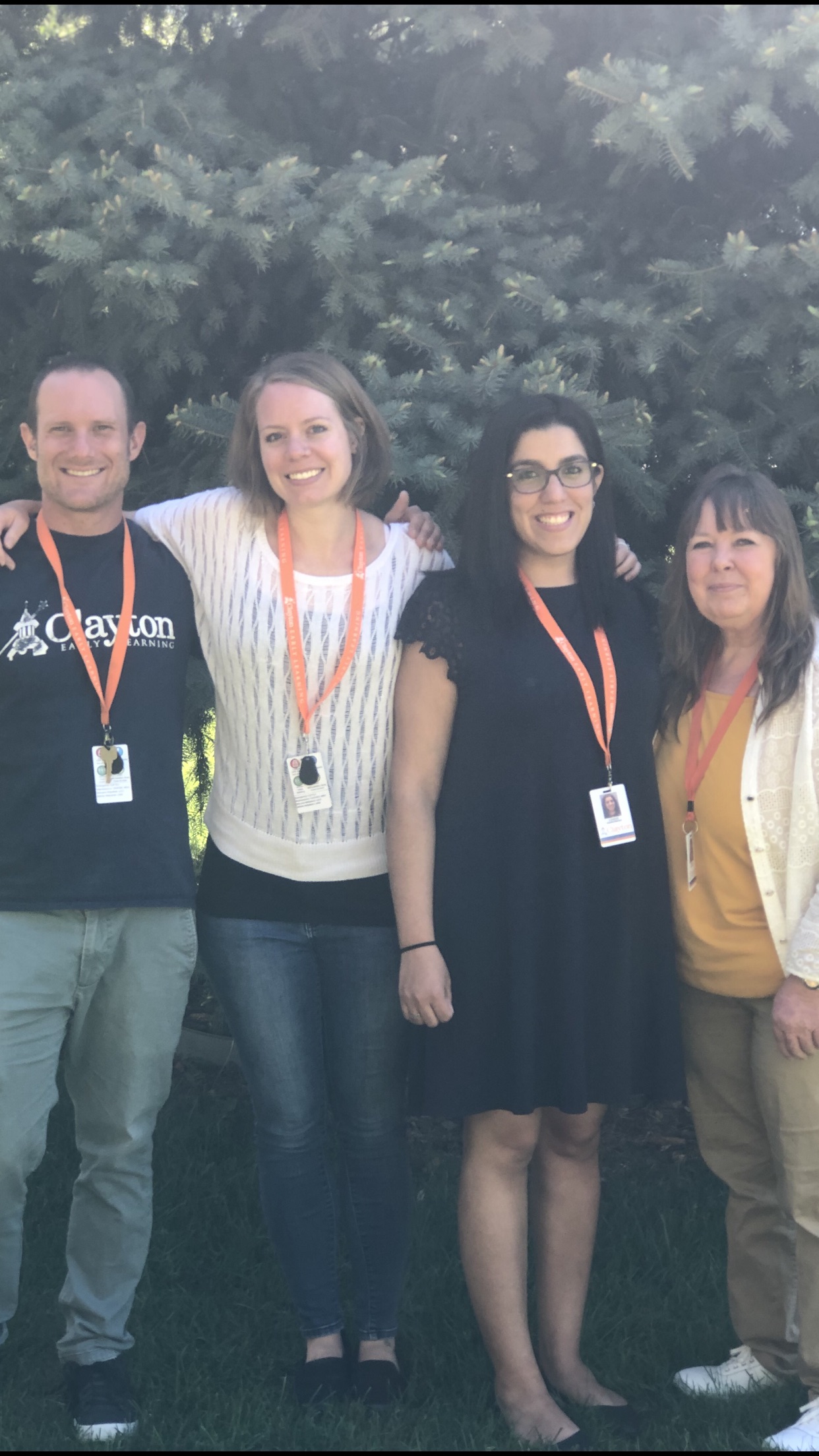 Meet the ERS team!
The Environment Rating Scales (ERS) project at Clayton started in 2004 as part of the Research and Evaluation Department. The Inter-Rater Reliability (IRR) team is comprised of four Core Team members who achieve annual reliability with the authors of the Environment Rating Scales. Our roles within this project consist of maintaining the reliability of Colorado Shines Assessors who complete official ERS assessments as part of the Colorado Shines Rating System. Additionally, we train and certify coaches across the state of Colorado to use the Environment Rating Scales to aid in quality improvement. The IRR team facilitates training related to the Environment Rating Scales, playground safety, cultural competence, CLASS® training, and more! 
The Environment Rating Scales Institute's website, from the creators of the Environment Rating Scales, has additional information about all scales including printable scoresheets, additional resources, and materials.
Announcements
We are happy to announce a collaboration with the Division of Environmental Health and Sustainability! 
From this collaboration, we have new notes for clarification coming out October 1st, 2018. Please see the flyer below for more information. 
What's next?
In development: A crosswalk document showing Health Department regulations, Environment Rating Scale standards, and strategies for meeting both requirements
In development: A diaper changing poster with pictures and instructions that include both Health Department and ERS procedures
Once resources are developed, we will send out an announcement and post them here. 
Quality Improvement Tips and Resources
Looking for additional Environment Rating Scale information, tips from the field, and resources? Review the content below!
A resource from the Colorado Health Department and how it is linked to the ERS Scales

The powerpoint presenting the ask-a-rater, retooling timeline, and new notes for clarification (effective July 1st, 2019) from the July 2019 Coaches Meeting

The PowerPoint utilized in our ECERS-3 trainings

The PowerPoint used at our ITERS-3 trainings

The diapering poster created by Clayton in collaboration with the Colorado Health Department- a great resource for classrooms!

FAQ's regarding certification on ITERS-3 and ECERS-3

Use this nifty flowchart to decide if you are looking at a play area or interest center