We offer a range of assessment services on a fee-for-service basis for a variety of partners and clients. These occur as requested and if capacity allows. The QAS department offers the following services: Infant, Toddler, PreK, and K3 CLASS® assessments by Teachstone® certified assessors, Certified Playground Safety Inspections (CPSI), and Program Administration Scale (PAS) assessments. See below for descriptions of each of our services offered. If you don't see a particular assessment listed that you might be interested in, please contact us. For more information on our fee-for-service work, including availability and cost, contact Melissa Swayne at mswayne@claytonearlylearning.org.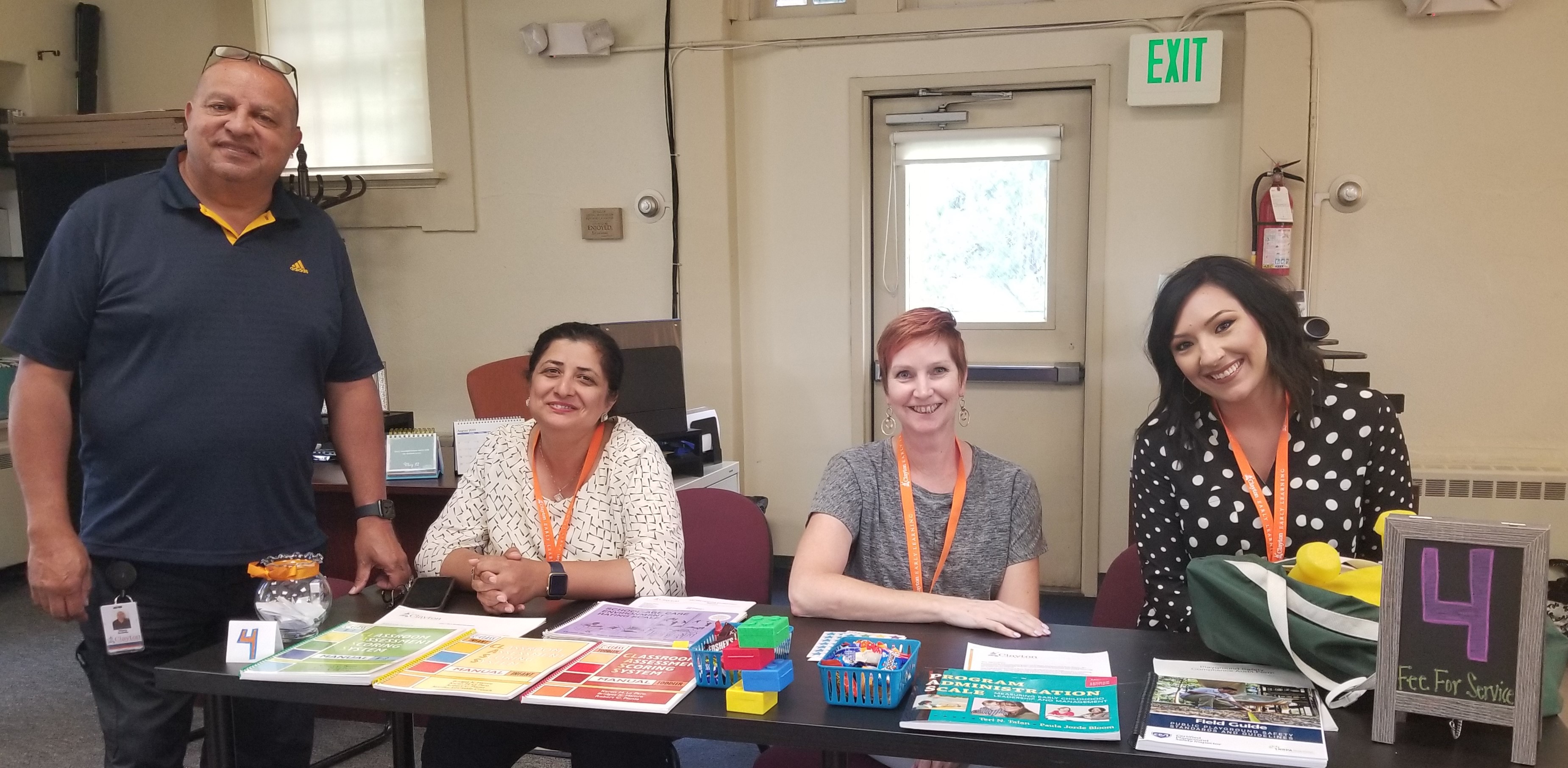 CLASS® Observations

This service is available to programs/family homes going through continuous quality improvement processes wishing to have CLASS® observation. If you need a recent CLASS® observation as part of your Colorado Shines rating, this observation meets the criteria. This is available for Infant, Toddler, PreK, and K-3 CLASS®. There are several different options for feedback after the observation and all can be customized to fit your needs. The options include 1) observation and scores, 2) observation and feedback report, and 3) observation, feedback report, and phone consultation. If this observation is being done for the PDIS professional credential or as part of Colorado Shines, documentation will be sent for the teacher being observed upon request.

Certified Playground Safety Inspections (CPSI)

A playground safety audit consists of an examination of the playground equipment, surfacing, and signage using agency policies and procedures and current standards to identify both compliant and non-compliant conditions. This audit is conducted by an individual with a current, valid CPSI (Certified Playground Safety Inspector) certification. The program then receives a report that determines a hazard priority rating for all non-compliant conditions based on the results. The program then uses this information to create a repair/removal or replacement priorities plan based on injury potential. If you need a playground audit for Colorado Shines, this service meets that requirement.

Program Administration Scale (PAS) Assessment

The PAS is a reliable tool that measures the quality of a program's administrative practices and supports best practice in a variety of program contexts, which helps to sustain high-quality learning environments at the classroom level. It is designed for early childhood programs and complements the widely used classroom Environment Rating Scales (ITERS, ECERS), as well as aligns with several documentation requirements for the Colorado Shines rating. It provides a focused view of both leadership and management by delving into 10 subscales: 1) Human Resources Development. 2) Personnel Cost and Allocation. 3) Center Operations. 4) Child Assessment. 5) Fiscal Management. 6) Program Planning and Evaluation. 7) Family Partnerships. 8) Marketing and Public relations. 9) Technology. 10) Staff Qualifications. This assessment consists of a brief tour of the facility, a 2 hour interview with the program director, and a 2 hour review of program documentation that is prepared and gathered by the director. A comprehensive report is provided to the program and a phone consultation is offered to discuss the results.