The Environment Rating Scales Project at Clayton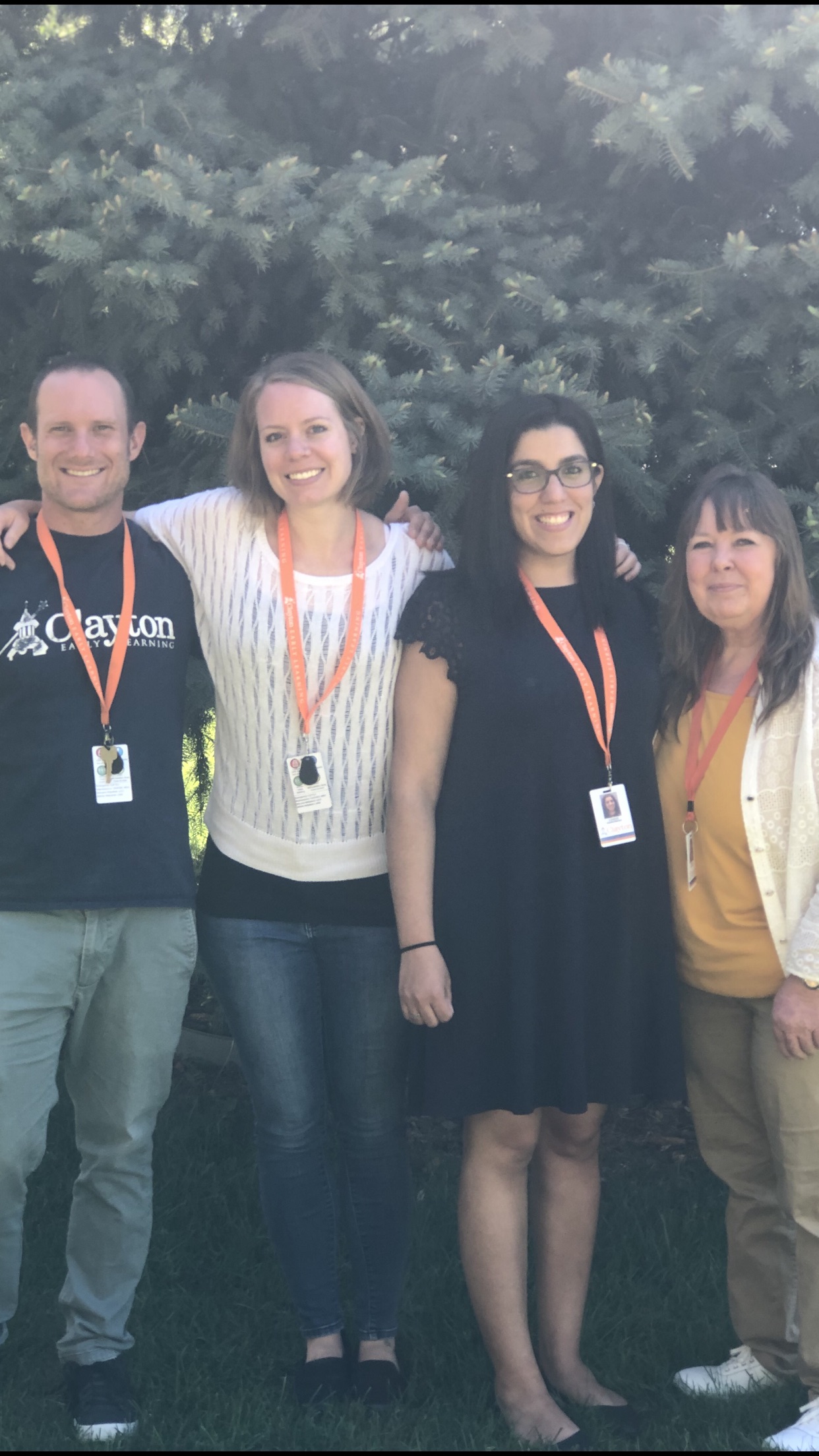 Meet the ERS team!
The Environment Rating Scales (ERS) project at Clayton started in 2004 as part of the Research and Evaluation Department. The Inter-Rater Reliability (IRR) team is comprised of four Core Team members who achieve annual reliability with the authors of the Environment Rating Scales. Our roles within this project consist of maintaining the reliability of Colorado Shines Assessors who complete official ERS assessments as part of the Colorado Shines Rating System. Additionally, we train and certify coaches across the state of Colorado to use the Environment Rating Scales to aid in quality improvement. The IRR team facilitates training related to the Environment Rating Scales, playground safety, cultural competence, CLASS® training, and more! 
The Environment Rating Scales Institute's website, from the creators of the Environment Rating Scales, has additional information about all scales including printable scoresheets, additional resources, and materials.
Announcements
We look forward to seeing everyone at the next coaches meeting, 6/5/2020. To register, please visit our training calendar.
Feeling a little overwhelmed by the switch from ECERS-R and ITERS-R to the ECERS-3 and ITERS-3? Please find some helpful resources below, or email the IRR (Interrater Reliability Team) at ERSScheduling@Claytonearlylearning.org
REMINDER! New notes for clarification are released every year on July 1st. To see the most updated notes for clarification for ECERS, ITERS, and FCCERS, please visit our ERS Notes for Clarification
ERS Health and Safety Resources
A resource from the Colorado Health Department and how it is linked to the ERS Scales

The diapering poster created by Clayton in collaboration with the Colorado Health Department- a great resource for classrooms!

ERSI's playground requirements, written based off CPSI requirements

USDA requirements as they relate to the ERS Scales
General Retooling Resources
Colorado Shines is switching from the ECERS-R, ITERS-R, and FCCERS-R to the E-3 and I-3 (July 2020) and F-3 (July 2021). Please find resources below, and for more information, contact ERSscheduling@Claytonearlylearning.org
FAQ's on the retooling process and how it may impact ratings

A guide for programs who may be rating during the retooling process
ITERS-3 Resources

Describes the main differences between the ITERS-R and ITERS-3 scales

A helpful flow chart to help determine the difference between a play area and an interest center

A reference designed to give context as to what different ITERS-3 age groups would require to meet "accessibility"

A quick reference regarding interactions and materials as they relate to accessible activities in ITERS-3 and ECERS-3
ECERS-3 Resources

Describes the main differences between the ECERS-R and ECERS-3 scales

A helpful flow chart to help determine the difference between a play area and an interest center

A quick reference regarding interactions and materials as they relate to accessible activities in ITERS-3 and ECERS-3