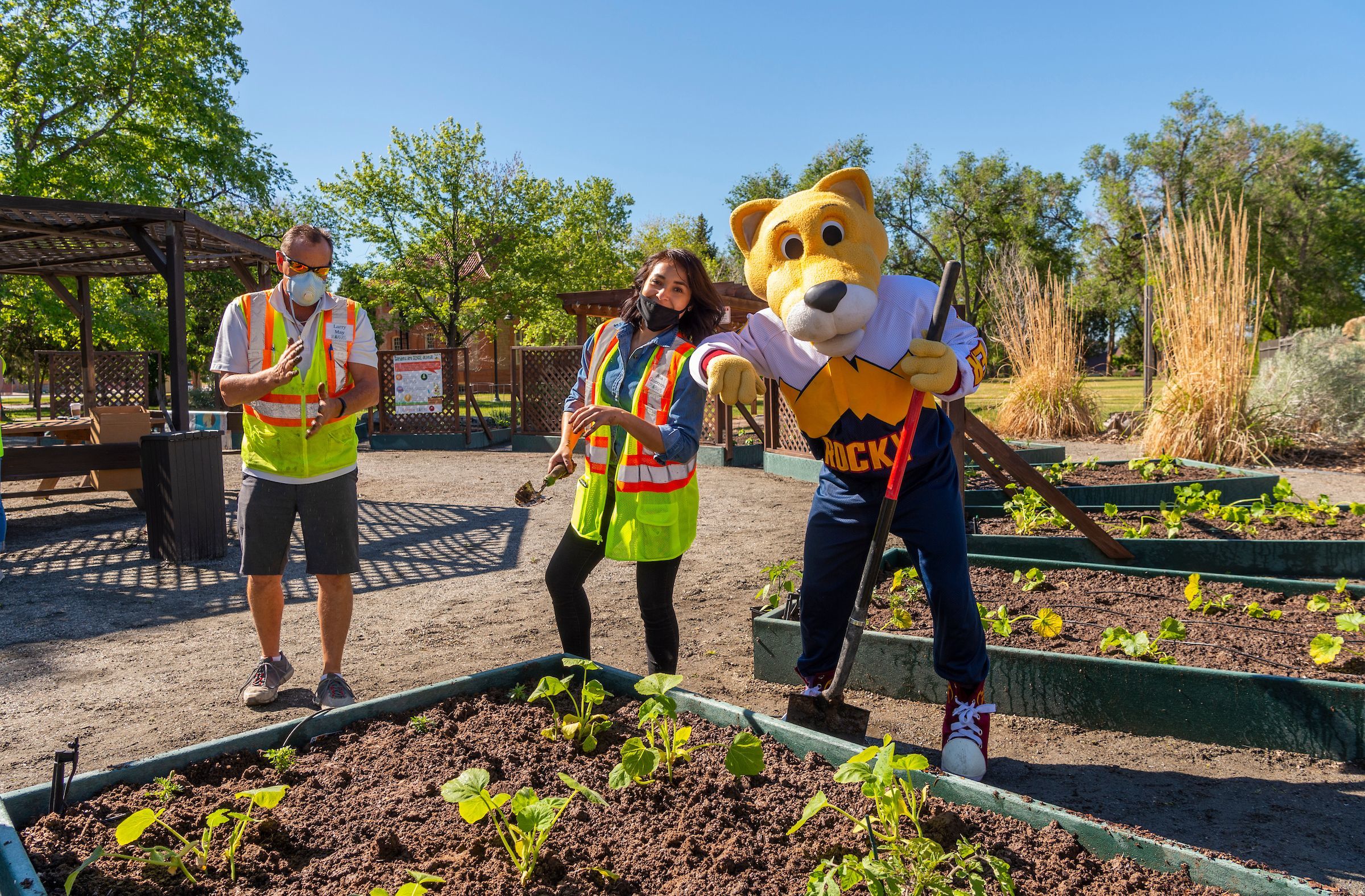 Clayton Wins with Kroenke Sports Partnership
It is not unusual for Clayton families to see Denver Nuggets Supermascot Rocky lending a helping hand on the Clayton campus. That's because Kroenke Sports & Entertainment, owner of the Denver Nuggets (NBA), Colorado Avalanche (NHL), Colorado Rapids (MLS), and Colorado Mammoth (NLL) is a valued corporate partner.
On Martin Luther King Jr. Day 2021, an important day of service and remembrance, Kroenke Sports Charities generously donated food to restock Clayton Early Learning's emergency food pantry. Serving nearly 500 children and families living below the poverty line, Clayton maintains an emergency food pantry to assist families faced with food insecurity. During the COVID-19 pandemic, the challenges of poverty became even more severe for many Clayton families, and Clayton was unable to keep the food pantry's shelves stocked.  
Kroenke Sports team mascots Rocky (Denver Nuggets), Bernie (Colorado Avalanche), and Rapid Man (Colorado Rapids) joined Clayton staff, children and families to restock the pantry, providing a vital resource for families struggling with unemployment, illness, and other hardships.   
"It was a tremendous gift," said Clayton President & CEO Becky Crowe. "The Kroenke team pulled up with a van full of nutritious non-perishable food and completely restocked the pantry. Their generous donation has helped significantly reduce the stress on our families. We look forward to our ongoing partnership in service to the Denver community."
Kroenke Sports Charities is committed to improving lives through the spirit and power of sports. They strive to serve the community through education, health and fitness initiatives, athletic programs, and direct aid, with the particular purpose of helping families, children, veterans, and the disabled. Kroenke Sports Charities provide relevant programs and support, directly and with other nonprofit organizations, to ultimately assist, encourage, and enrich the lives of those in need.