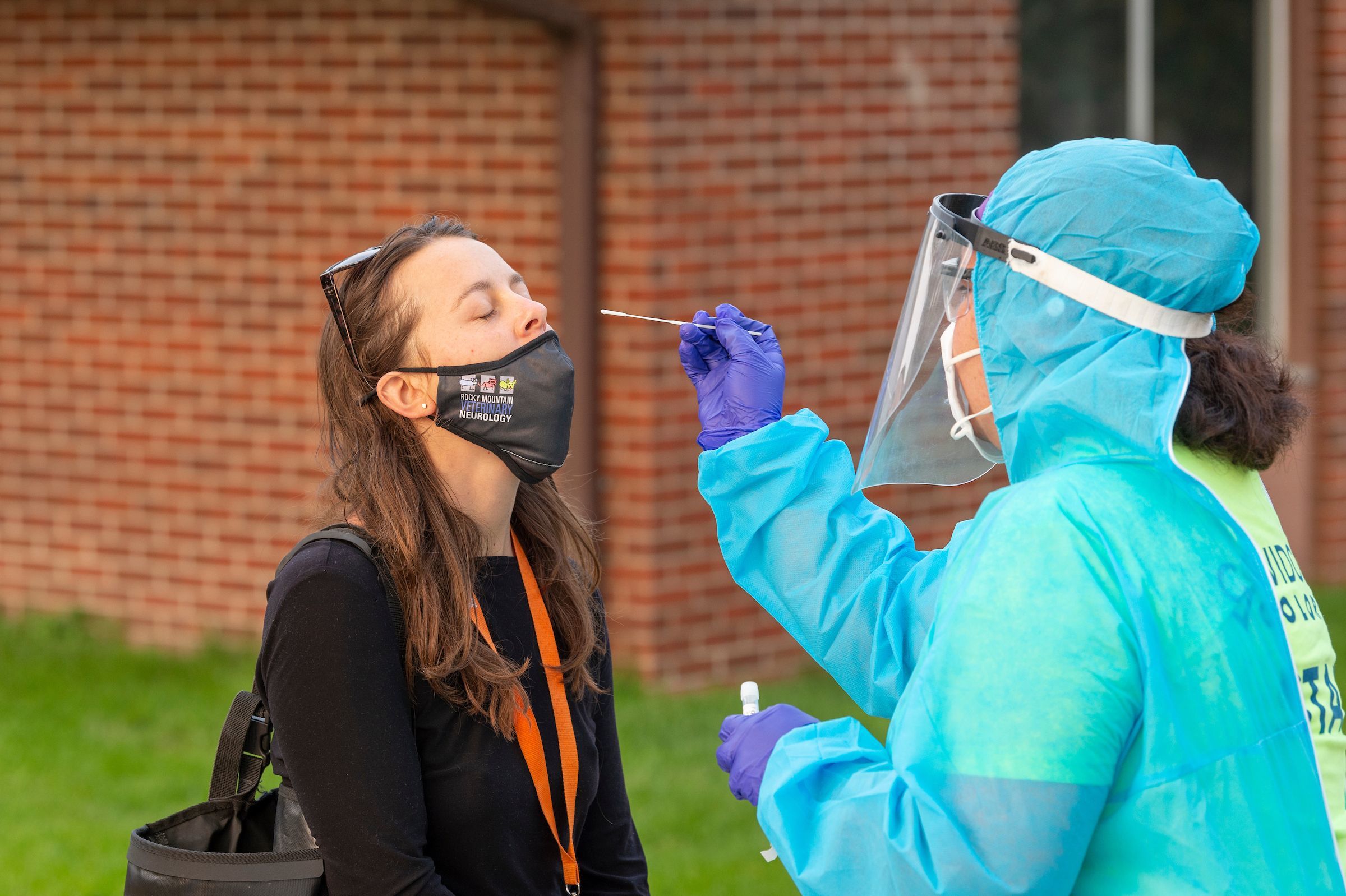 To support a safe return to school,  Clayton has partnered with COVIDCheck Colorado to provide biweekly COVID testing for all of our students, families, and staff. 
Effective immediately, we are pleased to announce that Clayton is now a community testing site, open to the public, free of charge. Testing is available on campus Mondays, Wednesdays, and Fridays, from 7:00 a.m. to 9:30 a.m. 
Drive-through testing will be located on the west end of campus; enter off of Martin Luther King Blvd. and follow the signs. Results are guaranteed within 72 hours. 
COVID Check Colorado offers PCR tests, which are considered to be the most accurate COVID-19 tests available. Tests are performed via a mid-nose swab, or through a saliva test. Saliva tests are only available if the participant has not eaten or drank in the 30 minutes prior to testing.

Follow this link to register in advance.