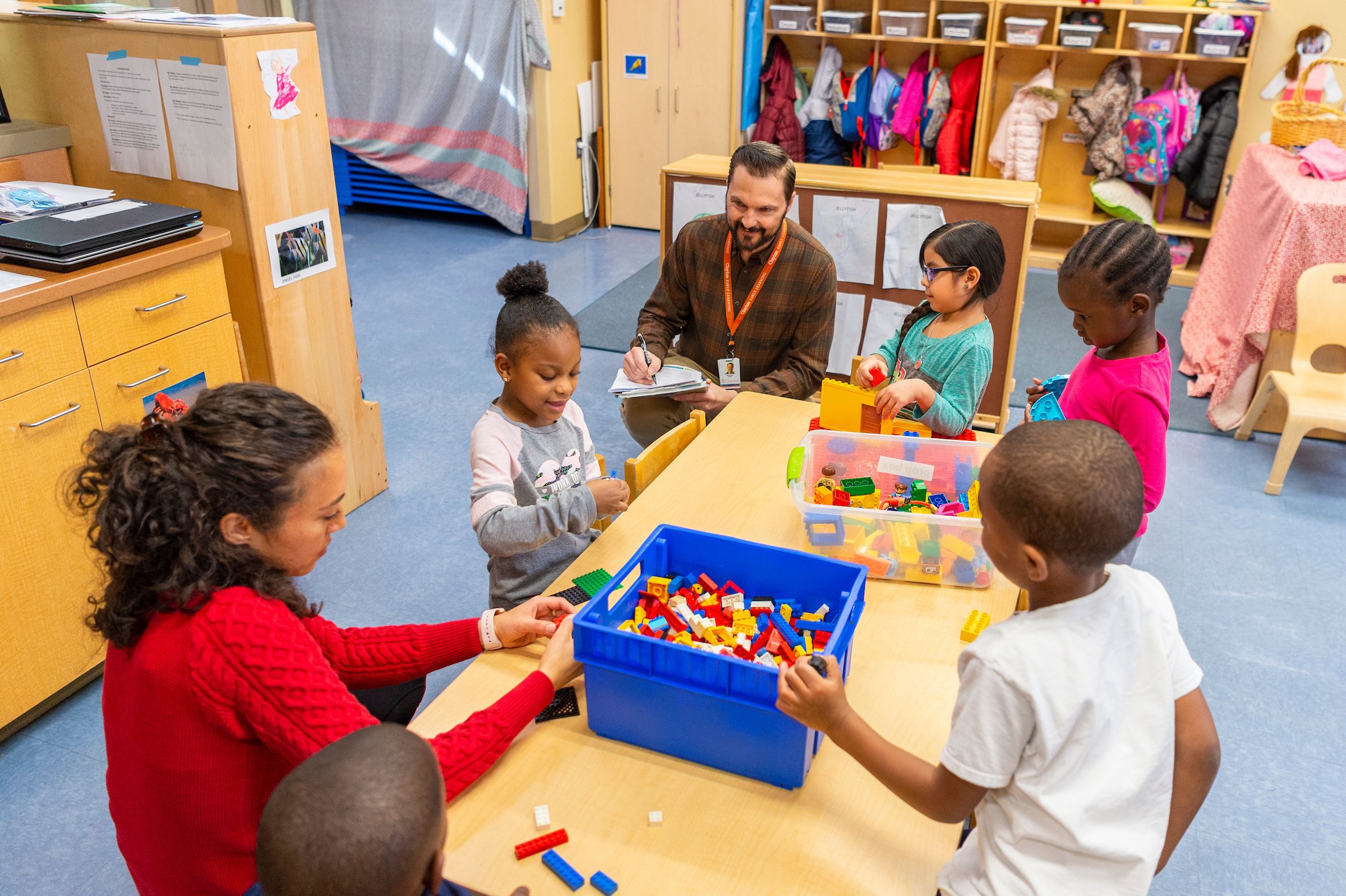 Dear Clayton Family,
It is wonderful to see so many of you at our drive-through food and supply distributions on Friday afternoons. Our staff is working hard to bring essential needs and at-home learning materials to you as quickly and consistently as possible.  At this time, we are planning to continue the Friday afternoon drive-through distributions at least through the end of May.  We will remind you each week via text message, and your CFEs will also be in close contact with updated information.
We know you are anxious to learn when we will be able to reopen our school and programs. Our decisions during this public health emergency are always guided by two important considerations, the first and most urgent being the health and safety of your children and families, and our staff. Secondly, Clayton is also concerned about the health and safety of the entire community, and is 100% committed to following stay at home and social distancing practices as established at both the State and City levels. Mayor Hancock has announced that he is extending the stay-at-home order in Denver through May 8th. 
To make sure we are ready to reopen safely, we have launched a Clayton Reopening Task Force to begin to evaluate your child's care and educational needs as working parents, establish new COVID-19 operating procedures, get the supplies we need, and address the availability and safety concerns of our staff.  We need your input, and will be reaching out to you early next week to ask you about your child care and educational needs so that we can do our best to meet those as Denver and the State of Colorado begin to slowly lift restrictions. 
We are working through these challenges as quickly as possible. Given the Mayor's extended stay-at-home order, we will not reopen before May 11, at the very earliest. Please understand this is not an announcement that we will reopen on that date, but rather a guideline to help you continue to plan for the next couple of weeks.  When we do reopen, we will need to do so slowly and carefully to ensure that we meet new requirements for the health and safety of your children and our staff. These include things like frequent cleaning, wearing masks, and ensuring class sizes meet current health guidelines.  
We understand the difficulties this uncertainty causes. Thank you for your patience as we all work through this together.  Stay well, and we hope to see everyone together again soon. 
Warmly, 
Becky Crowe and Paula Smith 

___________________________________________
Queridas familias de Clayton,
Es maravilloso ver a muchos de ustedes en nuestras entregas y distribución de despensas y artículos necesarios los viernes por las tardes. Nuestro personal está trabajando muy duro para brindarles necesidades esenciales y materiales de actividades de aprendizaje en casa tan pronto y constantemente como sea posible. En estos momentos, estamos planeando continuar con las distribuciones y entregas cada viernes por las tardes por lo menos hasta los finales del mes de Mayo. Les continuaremos recordando por medio de mensajes de texto, y por medio de sus CFEs también, ellas continuarán en contacto con la información más reciente.
Nosotros sabemos que están ansiosos por saber cuando vamos a poder reabrir nuestra escuela y nuestros programas. Nuestra decisión durante esta emergencia de salud pública siempre se guían por dos consideraciones, la primera y más urgente es la salud y seguridad de sus hijos y familias, al igual que nuestro personal. La segunda, en Clayton también estamos preocupados por la salud y la seguridad de toda la comunidad, y estamos 100% comprometidos a seguir las prácticas de distanciamiento social y quedarse en casa tal como se establece a nivel estatal y municipal. El Mayor Hancock ha anunciado que extenderá la orden de quedarse en casa hasta el 8 de Mayo.
Para asegurarnos que estamos listos para reabrir de forma segura, hemos lanzado un Grupo de Trabajo de Reapertura en Clayton para empezar a evaluar el cuidado y las necesidades educativas de sus hijos para los padres que trabajan, establecer nuevos procedimientos operativos al COVID-19, obtener los materiales que necesitamos, y abordar preocupaciones de disponibilidad y seguridad de nuestro personal. Necesitamos su opinión, y nos pondremos en contacto con ustedes a principios de la próxima semana para preguntarle acerca de las necesidades educativas y del cuidado de niños, para que podamos hacer todo lo posible para  satisfacer esas necesidades ya que Denver y el estado de Colorado poco a poco empiezan a levantar las restricciones. 
Estamos trabajando en estos cambios lo mas rapido posible. Dada la orden del Alcalde de la extensión de quedarse - en - casa, nosotros no re-abriremos el campus antes del 11 de Mayo. Por favor comprendan que esto no es un aviso de que abriremos esa fecha, sino más bien una guía para ayudarle a continuar planeando para las próximas dos semanas.  Cuando re-abramos, tendremos que hacerlo lentamente y cuidadosamente para garantizar que cumplimos con los nuevos requisitos para la salud y la seguridad de sus hijos y nuestro personal. Estos incluyen cosas como la limpieza frecuente, el uso de máscaras y asegurar que los tamaños de las clases cumplan con las guías actuales de salud. 
Nosotros entendemos las dificultades que causan estos tiempos de incertidumbres. Gracias por toda su paciencia, por cómo continuamos trabajando juntos. Manténgase seguros, y esperamos verlos a todos juntos muy pronto otra vez. 
Con todo nuestro cariño,
Becky Crowe and Paula Smith