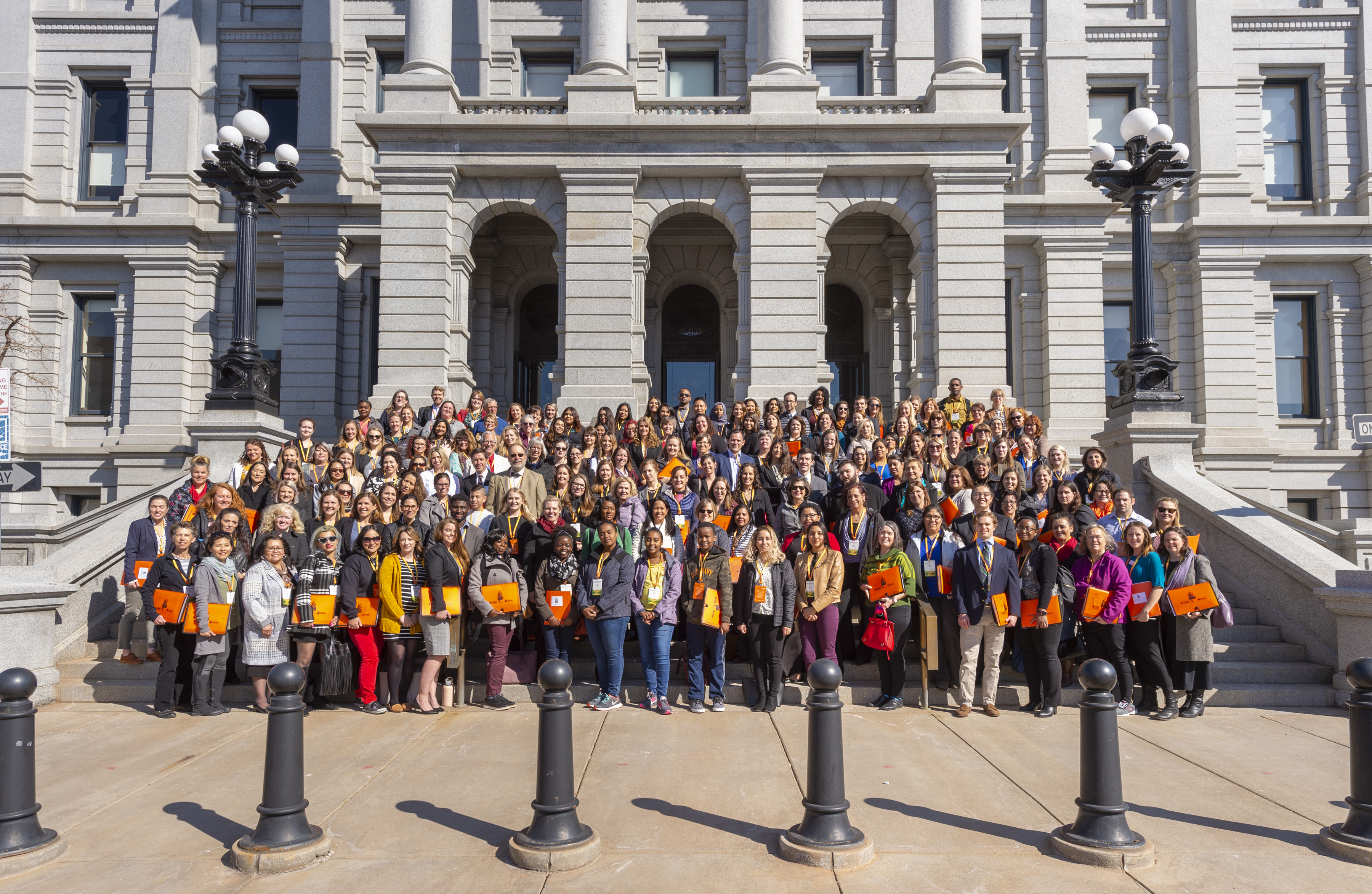 In partnership with the Colorado Children's Campaign and Children's Hospital Colorado, Clayton Early Learning proudly co-hosted Speak Up for Kids, a legislative advocacy day at the State Capitol on March 19, 2019.  The event provided training for individuals interested in child advocacy.
 The day began at the History Colorado Center with advice from legislators about how to be effective advocates. Participants then learned about current bills impacting early childhood education and health, and practiced, through role-playing, how to speak with policy makers. Next, participants headed to the Capitol to talk to legislators about the early childhood issues that mattered most to them. 
The day continued back at History Colorado with participants sharing their experiences, enjoying a keynote address from Lauren Casteel, President and CEO of the Women's Foundation of Colorado, and attending skill building workshops.
"It was such an amazing experience to meet the representatives and talk to them about what we want for our kids. It was intimidating at first, but they are people just like you and me," said Clayton parent Lisa Padilla.
Ealasha Vaughner, another Clayton parent, also attended the event. "It was an amazing experience. I learned about the bills that can benefit our children, how to advocate for those bills, and how to present my story to legislators. I now consider myself an advocate for young kids!"