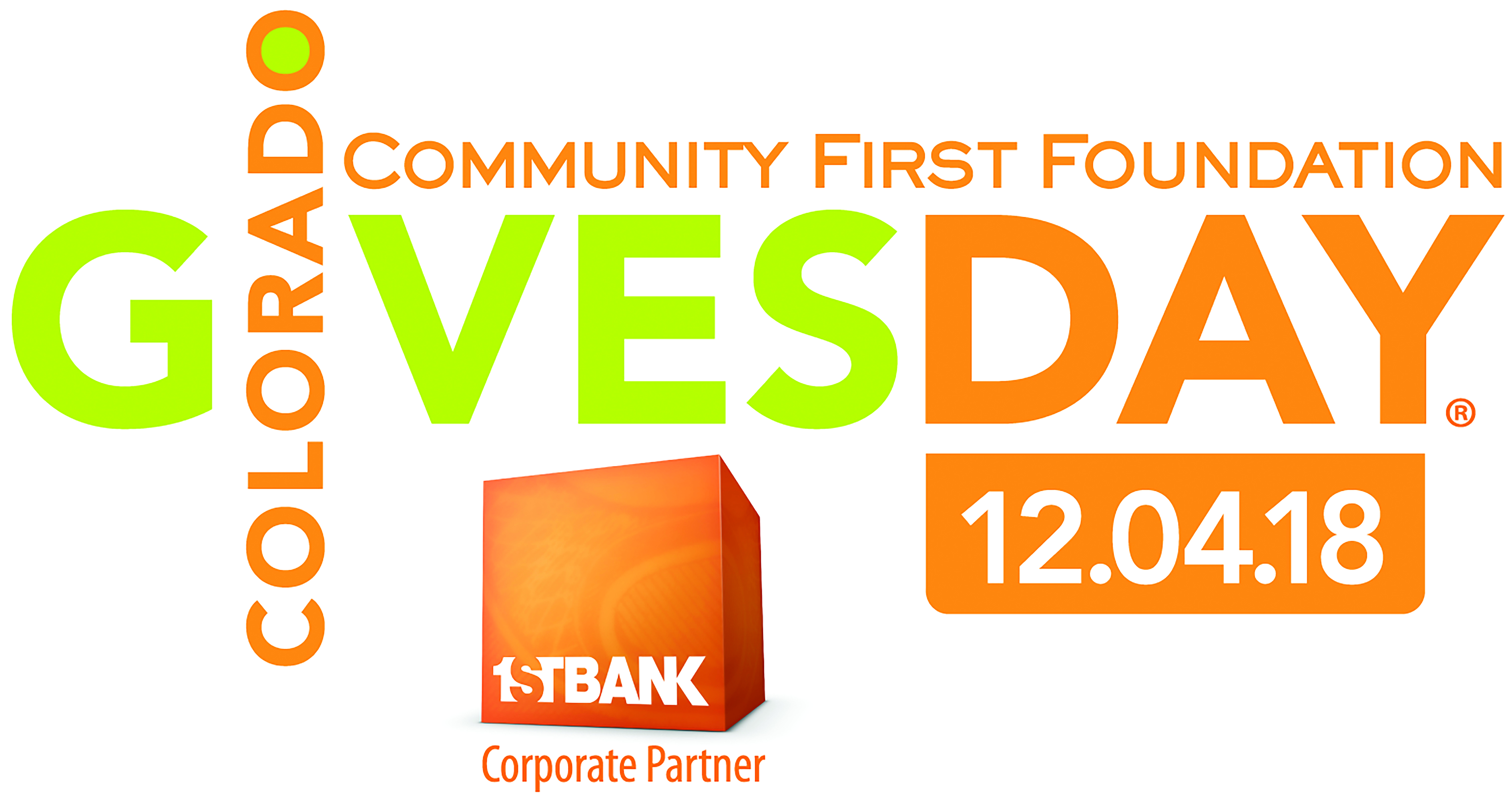 Support Clayton on Colorado Gives Day, Dec. 4, 2018, and support quality early childhood education for children in our community with limited opportunities.  
Colorado Gives Day, a statewide program initiated by the Community First Foundation, encourages charitable giving by providing comprehensive information about Colorado nonprofits and an easy way to support them online. Colorado Gives Day has raised more than $253 million for Colorado nonprofits since its inception in 2007. In partnership with FirstBank and others, Community First Foundation has created a $1 million incentive fund for participating nonprofits, one of the largest giving-day incentive funds in the country.
"Giving financial support to Clayton Early Learning, no matter how small, makes me proud! When I contribute, I am making an investment in my child's life, the families of Clayton, and the future of America. Education does not depreciate or expire; it does not lose its value, and it is blind to any stereotype. This is a program I believe in, and I trust and support the staff and students to the fullest," said Charlie Ramos, Clayton parent and member of the Clayton fatherhood committee. "Our future leaders are walking the halls of Clayton; they are running around Clayton playgrounds, creating everlasting memories of what being passionate about life is. It is impossible to put a price on the success of our children."
Join Charlie and others in supporting Clayton Early Learning on Colorado Gives Day, Click here to schedule your donation today! And don't forget, your contribution is eligible for the Colorado Child Care Contribution Tax Credit. Depending on your tax situation, up to 50% of your gift to Clayton may come right back to you in the form of a tax credit on your state income tax return. Please consult your tax professional for details.