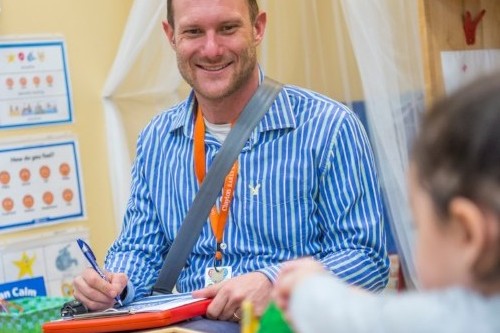 The Research & Evaluation Team at Clayton has already completed an immense amount of work this year!
A Strong Start
From late August to late December, Clayton Research & Evaluation staff completed 414 child assessments, 186 parent interviews, visited 152 programs (that's almost three entire NFL football teams… in programs!) and completed 109 classroom observations - meaning that from August to December, at least one member of the Research & Evaluation team was working in the field EVERY DAY to collect data from programs across Colorado.
Looking Forward
The Educare Implementation Study means that Research & Evaluation staff will be visiting Educare Denver classrooms with even more frequency in the coming weeks. Observation data collected during these classroom visits will be used to evaluate how implementation of the Educare model improves outcomes for children. Educare Denver data is shared with a team of researchers from the national network of Educare Schools to examine the impact of the Educare Learning Network on children and families across the country. Aggregate child assessment data have also been used in testimony to advocate for funding and continued support for early childhood program options and models at both the state and federal level.