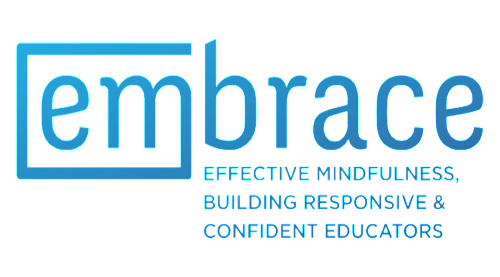 In early 2017, Clayton stakeholders were introduced to the Innovators Society - 'a program of Community First Foundation...committed to improving mental wellness int he Denver area by investing in fresh, new ideas to improve awareness, foster well-being and change perceptions of mental illness.'
Upon completion of the nine-month coaching program, Clayton VP, Learning & Talent - Cathy McCarty - had developed a comprehensive pitch about EMBRACE, a mindfulness training program to help early childhood educators reduce stress, build emotional resilience and facilitate positive learning experiences for vulnerable children. McCarty's pitch for EMBRACE was delivered at the Community Pitch Showdown, where she competed with other nonprofit innovations for project funding.
While McCarty is responsible for the EMBRACE concept and has served as a face for the product throughout the Innovators Society journey, she says that she couldn't have brought the idea to fruition without the support of an interdisciplinary team of Clayton Early Learning staff.
All the nonprofits who participated in the Innovators Society cohort recently gathered for a final reflection on the process and growth they have experienced through this project. Each innovator shared their vision and plans for their projects' next steps and offered support to fellow innovators. "We've built a great network here," says McCarty. "I feel so fortunate to have had this opportunity with the Innovators Society because it's brought a dream of mine to life and connected me with these outstanding nonprofit leaders, too."
Though the Innovators Society program has concluded, McCarty is still working to expand implementation of the EMBRACE pilot project in select Educare Denver classrooms. Once her team has collected outcome data from the pilot launch, EMBRACE will be ready for a full launch that could include community sites in addition to Clayton Early Learning programs.