Laying the Clayton Cornerstone, 1909
Because of the generosity of our founder George W. Clayton and supporters like you, Clayton Early Learning has grown from serving 40 pupils at the end of 1911 to impacting more than 20,000 children each year in Colorado through the four pillars of our work - Research, Training, Practice and Advocacy.
You can be an integral part of our future by including a gift to Clayton Early Learning in your overall estate plan. When you plan your gift, you provide long-term support for quality of early childhood education in Colorado by helping us to sustain our work another 100 years, while also benefiting you and your family.
To donate, click the gold ribbon in the top right corner of our site, or head to this link.
Maximum Flexibility
The future is uncertain. You can create a planned gift today while simultaneously retaining control over these assets for the balance of your life. Such gifts are called revocable gifts.
Unless you are confident that you will not outlive your assets, a revocable planned gift is almost always the best option. These gifts are generally one of the following:
·         Bequest in a Will or Living Trust
·         Beneficiary in IRA or Retirement Plan
·         Beneficiary Designation in Life Insurance Policy
By naming Clayton Early Learning in your will, living trust or as a beneficiary, you can protect yourself against an uncertain future. There is never any expectation or obligation to complete any gift. Should you ever need these assets, they are available. If not, your gift will come to Clayton Early Learning exactly as you desire.
Maximum Tax Benefit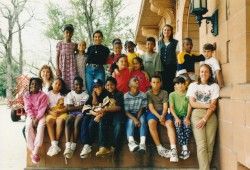 Clayton students, circa 1993
Revocable vs. Irrevocable Gifts
The IRS provides important tax incentives to encourage support for charitable organizations. To qualify for any given tax benefit, a gift typically must be irrevocable. In other words, that gift must be complete and not subject to any revocation by the donor. An irrevocable gift should only be made after proper reflection and consultation with your legal and financial advisors.
With proper planning, such gifts can provide important income and tax benefits for you and your heirs. Examples of these gifts include Charitable Remainder Trusts, Charitable Lead Trusts and Charitable Gift Annuities. Clayton can help you explore the benefits that may result from irrevocable planned gifts. Currently, however, we are focusing our efforts on revocable gifts including bequests and beneficiary designations.
For further information about making a planned giving gift, please contact Lindsey Lebowitz directly at 303-393-5634 or by email.
---
Information for Advisors
It is always important to consult your professional advisor when considering an estate gift. The following information can help your advisor facilitate your desired estate gift:
---
Other Arrangements
Clayton Early Learning encourages estate gifts through other arrangements, including Charitable Remainder and Charitable Lead Trusts. However, Clayton Early Learning and employees of Clayton prefer not to serve as Trustee for these gifts.
---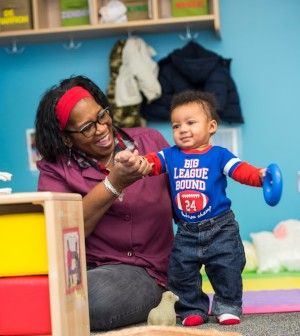 Today, Clayton supports growth, health and learning in children's earliest and most formative years.
How Your Gift Will Benefit Children
Unless otherwise noted, all estate gifts are directed to the Clayton Early Learning general operating endowment fund. Donors who make estate or outright gifts may designate their gift for a specific purpose. Such gifts can be designated to meet current needs or to support an existing endowment fund for the specified purpose. 
For more information about planned giving please contact Lindsey Lebowitz via email or phone at 303-393-5634.