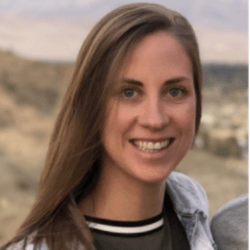 Alison Hargarten, Early Childhood Mental Health (ECMH) Program Manager, Colorado's Office of Early Childhood
Alison Hargarten oversees Colorado's state- and federally-funded ECMH Consultation Program. The ECMH Consultation Program pairs qualified mental health professionals with adults who care for children age birth to 6-year to increase their capacity to support children's social, emotional, and behavioral development using evidence-based practices. In addition to managing the program's budgets and contracts, Alison promotes high quality, standardized consultation statewide by providing training and technical assistance to consultants and overseeing the state's data system and reporting processes.
Alison earned her undergraduate degree in Psychology and Spanish at the University of Wisconsin-Madison before pursuing an Education Specialist (Ed.S.) graduate degree at the University of Colorado-Denver. Prior to joining the OEC, Alison worked as a school psychologist in the Denver metro area, supporting the social, emotional, behavioral, and educational development of children, specifically those receiving special education services or students who speak more than one language.