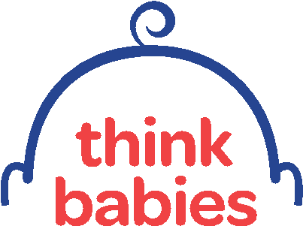 With our partners at Colorado Children's Campaign, Clayton Early Learning is ready to take Colorado by storm as we join ZERO TO THREE's Think Babies™ campaign and call on policymakers to make the potential of every baby a priority, including those here in Colorado.
The Think Babies campaign is designed to bring national attention to the many issues that affect what babies and families need to thrive. Key campaign priorities include: quality, affordable child care; time for parents to bond with their babies; healthy emotional development; and strong physical health and nutrition.
"The science is clear – our brains grow faster between the ages of 0 and 3 than at any other point in our lives," said ZERO TO THREE Executive Director Matthew Melmed. "Babies' brains form more than one a million new neural connections every second. When babies don't get what their growing brains need during this crucial time, it can lead to life-long developmental, educational, social, and health challenges. When we Think Babies and invest in infants, toddlers and their families, we ensure a strong future for us all."
This year marks the first time that ZERO TO THREE will partner with leading children's advocacy organizations in six states to bring Think Babies closer to home. Other partners for Think Babies state action include:Georgia Early Education Alliance for Ready Students; Advocates for Children of New Jersey; Child Care Services Association in partnership with North Carolina Early Education Coalition; Rhode Island Kids Count; and Children's Alliance in Washington.
Clayton Early Learning and Colorado Children's Campaign will work closely with ZERO TO THREE to develop and implement campaigns that advance policies benefiting infants and toddlers. Areas of focus will include:
·         Increasing access to affordable, quality child care for infants and toddlers;
·         Increasing access to voluntary, evidence-based home visiting for families with infants and toddlers; and
·         Increasing access to child and family screenings, supports and linkages to needed services