The Evolution of a Legacy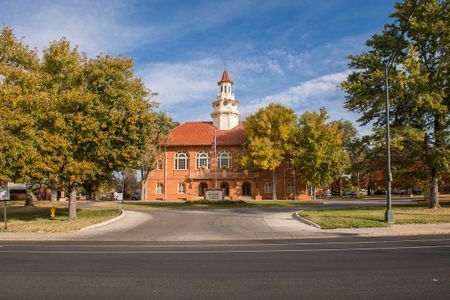 In 1899 George Washington Clayton, one of Denver's first business leaders and philanthropists, was found unresponsive on his office floor. His death two days later began the saga of Colorado's most ambitious attempt to help underserved children.
To the surprise and disappointment of relatives, Clayton left the bulk of his $2 million estate to establish the George W. Clayton College. When opened in 1911, this state of the art, architecturally splendid campus occupied a sizable, 270-acre chunk of northeast Denver. Among those parcels was land that is currently the Park Hill Golf Course, formerly the Clayton farm. Today, the handsome red sandstone buildings, now a designated Denver Landmark District, still grace twenty acres of land at the northwest corner of Colorado Boulevard and Martin Luther King Boulevard.
Originally established for "white male orphans of reputable parentage," Clayton College has evolved into an early learning institution serving all races and genders. Over one hundred years after George W. Clayton envisioned this institution, he would take great pride in how his dream has evolved into a modern, pace-setting haven for our neediest children.
Two Clayton alumni fondly remember their years at Clayton during the Great Depression and World War II: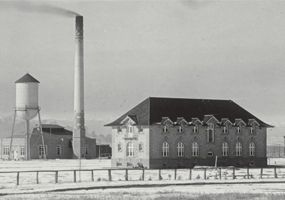 "I know I would have been in jail or in prison without Clayton.  I was a wild kid and luckily things turned out right." – Mel Yetter, former Clayton resident and successful small business owner.

"Without Clayton, I would have been selling newspapers on the street corners and quit school after ninth grade like a lot of the kids in the area." – Russ Mayer, former Clayton resident and retired civil engineer.
Click here to read an article about George Washington Clayton
written for the Denver Post by Tom Noel.