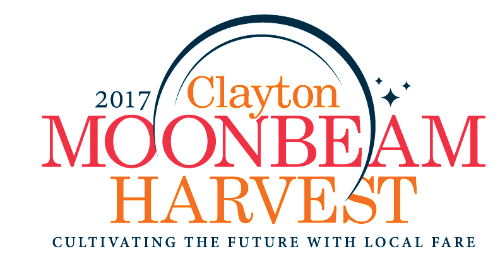 Thanks to all who joined us for Moonbeam Harvest on September 15, 2017!
The fifth annual event held on September 15th was a tremendous success, and would not have been possible without the generosity of our guests, event sponsors, in-kind partners, and these participating chefs and restaurants:
Gregory Shain, Clayton Early Learning
AJ Prasquet, Bremen's Wine and Tap
Steven Alves, Denver Museum of Nature and Science
Diane Snider, Two Peaches Catering
Mike Litzau, Chaos & Cream
Melinda Carney, Savory Spice
Josh Rutherford, Brixx Wood Fired Pizza
Chris Meier, Occasions Catering
Linda Enstrom, Enstrom's Candies
Elise Sjostedt and Ann Marie Trent, Cake Crumbs Bakery 
We truly appreciate all of our supporters for helping Clayton Early Learning cultivate the future with local fare! Proceeds from Moonbeam Harvest support Clayton to reach its goal of impacting 25,000 children annually by the end of 2017.