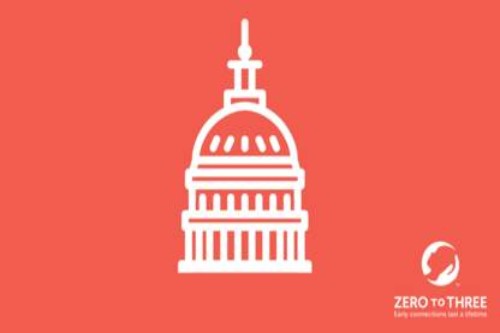 Parents of babies & toddlers! Share your story with Members of Congress at Strolling Thunder on May 8
Our partner ZERO TO THREE wants you and your baby to join them at Strolling Thunder on May 8th to share your story with Members of Congress! As part of their new Think Babies campaign, ZERO TO THREE will be bring babies and families from all 50 states to Capitol Hill to meet with their elected leaders face-to-face and share their story about why Congress must #ThinkBabies. ZERO TO THREE will cover all travel costs for a parent, their children under age three, and an adult travel companion to assist with child care. They will also provide guidance, training and support to families before and during their trip.
There is no experience necessary, but ZERO TO THREE would like participants to see themselves as advocates – whether that means speaking up for their child's needs, or contacting an elected official about an issue. They'd also like families to be willing to spend a small amount of time in the weeks leading up to the trip preparing for their meetings. Each family will visit their Senators, as well as their Representative. ZERO TO THREE will be selecting one family from each state to participate and, since they are targeting Representatives from Colorado who sit on key committees of jurisdiction for early childhood issues, families who live in Representative DeGette's district or Representative Coffman's district will be prioritized.
If you would be comfortable traveling to Washington, DC with your baby or toddler, meeting with your Members of Congress and staff, and telling your story, please fill out ZERO TO THREE's Interest Form no later than Friday, February 23. ZERO TO THREE will be following up with everyone who expressed their interest by late March to let them know if they have been selected. If you or they have any questions, please see ZERO TO THREE's Frequently Asked Questions (FAQ) or contact Amanda Perez at aperez@zerotothree.org.